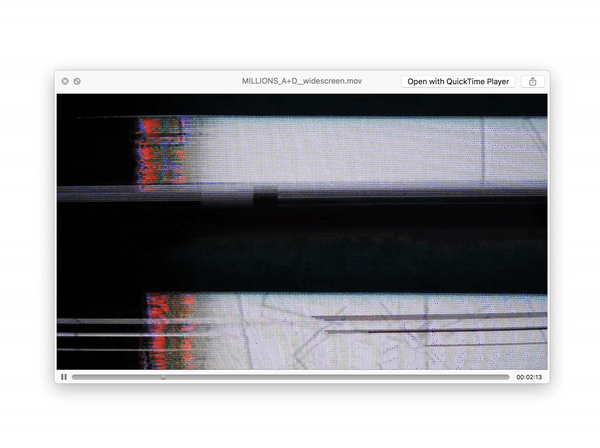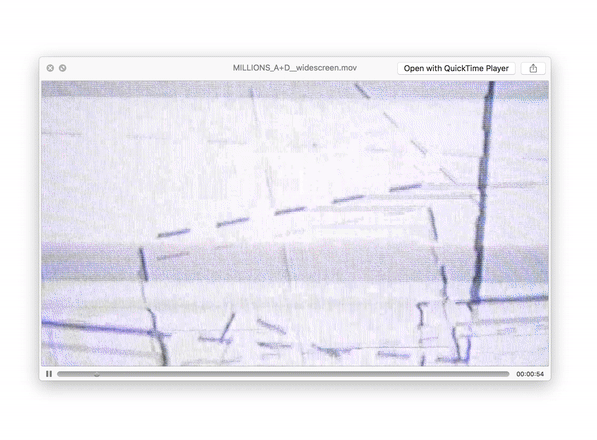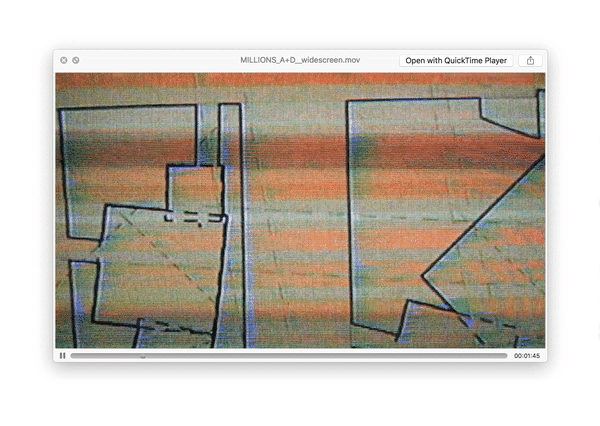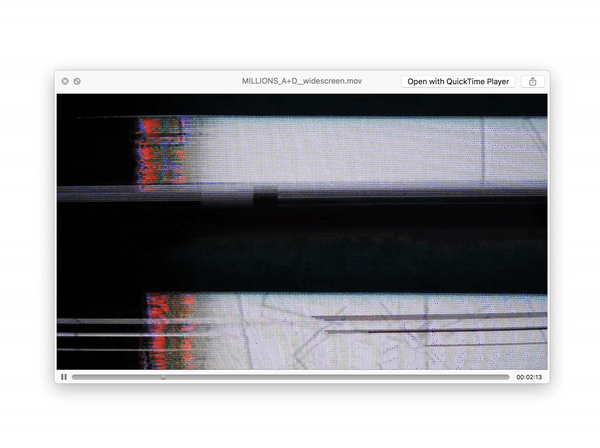 The Collectives 00:10:47:01
The Drawing Show. A+D Museum. Los Angeles. October 2016 - January 2017.
The Collectives, 00:10:47:01 is a video of the electronic manipulation of the electrical signals that comprise the computational image of an orthographic plan.
(From Mimi Zeiger's review "Walk The Line" in Metropolis Magazine):
"...curated by A+D director Dora Epstein Jones and Deborah Garcia, offers a selection of two-dimensional works by many emerging and a few firmly established practitioners. Freed from the constraints of technique, drawing here includes digital plots, screen prints, collage, photographic reproduction, and even video. Missing are the conventions of what a layperson might understand as architectural drawing: no beaux-arts gauche elevations, no construction documents, no developer renderings, and certainly no overt representations of buildings....An emotive and digital answer is also true of Zeina Koreitem and John May's "The Collectives," a ten-minute video that owes more to new media precedents than architectural history, in which glitches and tics overwhelm the picture plane with a flood of attention deficit disorder tendencies."